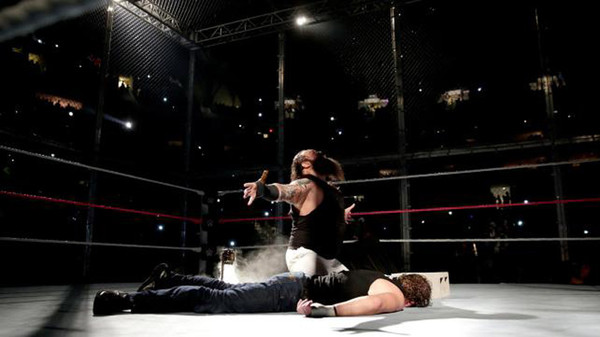 At RC4 Wireless, every project starts with a customer's captivating idea.  Back in 2014, that call came from Ciro Scotto d'Antuono from Strictly FX, who had been commissioned to build a series of wirelessly controlled lanterns for World Wrestling Entertainment (WWE). WWE character Bray Wyatt carries what appears to be an antique gas lantern onto the stage in every performance. Ciro was in the process of building a new brighter lantern with a built-in Look Solution Tiny Fogger, all controlled from the show's primary DMX console. 
Strictly FX has used RC4Magic dimmers many times in the past and trusted them for this high-profile job. In this application there was very little space for the fogger, battery, and wireless dimming technology — a perfect job for the miniature RC4Magic Series 3 DMX2micro. The Series 3 DMX2micro is full featured, just like all the other Series 3 versatile wireless dimmers from RC4, and measures only 71mm x 18.8mm x 11mm.  It is the smallest wireless DMX receiver and dimmer in the world, perfect for this application. 
WWE tours the world, performing in a different location every night. RC4Magic unique digital IDs ensure that whatever arena they are located in, they never have to worry about interference from any other RC4Magic system. 
"When I see Bray Wyatt walk into the arena holding that lantern, then watch him make his way to the center and into the ring while it is glowing and emitting smoke that is controlled from the front of house, I feel great knowing we have helped WWE and Strictly FX Live Life Untethered," says Sean Dane, RC4 Wireless Application Specialist.