Controlling up to two separate pixel strings is easy with the compact RC4Magic S3 DMXpix Dual Pixel String Driver. Winner of the PLASA London Award for Innovation, the DMXpix enables users to create beautiful, one of a kind pixel effects for a variety of different pixel strings, all without wires. The DMXpix is also eligible for the RC4Magic Two-Year Warranty, the best in the industry.
Each pixel driver purchase includes a set of Phoenix Connectors.
YOU MUST UPDATE RC4 COMMANDER SOFTWARE WHEN ADDING NEW DEVICES TO RC4MAGIC SYSTEMS.  THIS UPDATE IS MANDATORY FOR COMPATIBILITY WITH BOTH OLD AND NEW VERSIONS OF RC4MAGIC FIRMWARE.  Visit our downloads page.
The RC4Magic S3 DMXpix Dual Pixel String Driver can be used to easily control up to two strings of pixel tape, and enables users to create beautiful and unique pixel effects, all without wires, and all without using an excessive amount of DMX channels.
Using the RC4 Custom Pixel Profiles™, combined with keyframing, designers can create beautiful unique pixel patterns and effects for up to 1000 pixels while keeping the number of DMX channels to a manageable level. The compact, wireless DMXpix receives all 512 channels of a DMX universe and controls 2 pixel strings of up to 500 pixels each (1000 pixels total). With the DMXpix, designers can now say goodbye to complex consoles, media servers, and endless wiring.
The RC4Magic S3 DMXpix features include:
RC4 ColorMatch™

Match color palettes and white-balance different LED sources from different manufacturers.

Remote Device Management (RDM)

The DMX standard for device configuration, including E1.37 dimmer control extensions.

RC4 CodeLoader Update firmware to add features.  Since 2014, more than 10 new features have been added at no cost to users!
Trying to match the colors of pixel strings from different manufacturers? RC4 Wireless makes it simple, using RC4 ColorMatch™. Adjust the color balance of each string to ensure a consistent palette, even when products are from different manufacturers, have different control protocols, and even have differences due to variations in LED binning. The Pixel Color Order feature ensures all pixels in a large system will address colors with the same sequence, usually red, green then blue. By doing color correction and pixel color order in the pixel driver, rather than managing this in a console or media server, multiple different pixel strings can be controlled from the same DMX channels without undesirable color variation.
Learn more about RC4's patented Custom Pixel Profiles and keyframing at the RC4 Knowledge Base.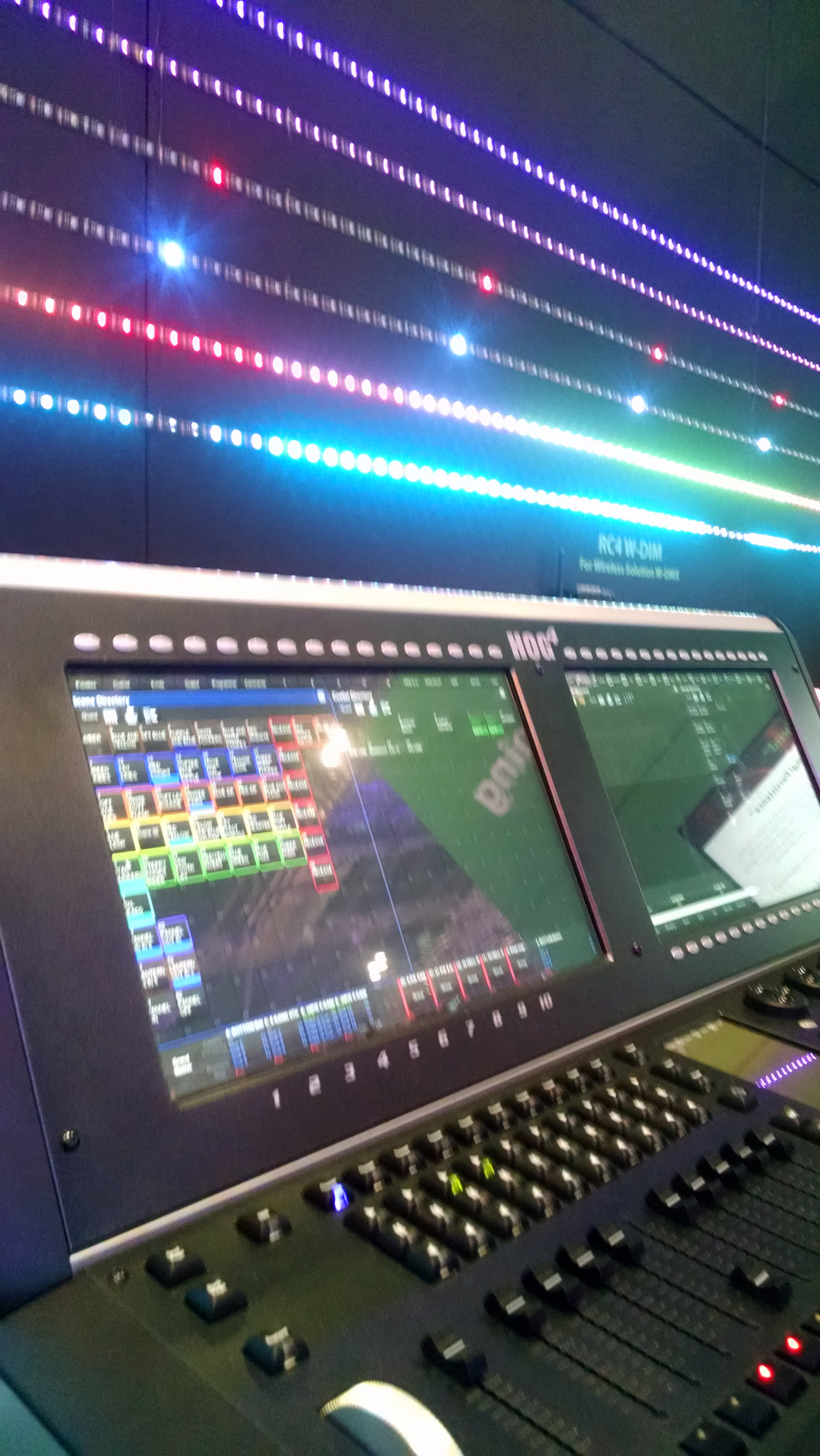 Worried about pixel string compatibility? The DMXpix is incredibly versatile and supports all popular pixel string protocols, including WS2801, WS2812, APA102, LPD8806, HD108 and more. Need to install the drivers for a new pixel product? It's easy using the RC4 CodeLoader Cable™; simply download the drivers installing them on the DMXpix.
The internal wireless DMX receiver operates identically to the DMXio in receiver mode. The mini-plug wired DMX data port can be used with a range of RC4 DMX cables, including 3-pin and 5-pin male and female XLR adapters. The most common adapter is the 3.5mm Miniplug to 5-Pin XLR (Female) XLR connector.  This port can output DMX data to nearby fixtures including fog machines, moving lights, and projector dousers.
Projects and productions in the USA, Canada, Australia, and New Zealand should consider our RC4Magic-900 system. The 900MHz band is far away from WiFi, Bluetooth and other 2.4GHz wireless technology. For worldwide use in all markets, the 2.4GHz RC4Magic system is recommended.
For more information, check out our previously held RC4 Livestream conversation about pixel drivers.
100% compatible with RC4Magic Series 2 2.4GHz technology!
All prices and specifications are subject to change without notice.
NOTE: previous RC4Magic DMXPix products prior to 2023 had an I2C Data Port: 6-position (2×3) DIL header (2.54mm pin-spacing). 
Dimensions:  2.4″x 1.3″ x  .78″ (60mm x 35mm x 20mm)
Weight: 1.1oz
Power Input: 6VDC – 35VDC, 0.4W idle, Phoenix 1881448 (mates with Phoenix 1881325)
Pixel String Ports: 2 x Phoenix 1881464 (mates with Phoenix 1881341)
Series 3 Versatility: DMX pixel dimming, RC4 ColorMatch™, RC4 Custom Pixel Profiles™, wired DMX in/out, wired RDM input, Dongle Mode combined with an RC4 CodeLoader Cable™ becomes the interface for RC4 Commander
DMX Input/Output: RC4 3.5mm mini, USITT DMX512/1990 data, non-standard port
Pixel String Compatibility: WS2811, WS2812, APA104(RGB, RGBW), APA102, SK6812RGBW, WS2801, LPD8806, HD108, MY9231 (with optional clock adaptor), DMX. CodeLoader firmware updatable to add new string types.
Sensors: Input voltage, current draw
DMX Input/Output: RC4 3.5mm mini, USITT DMX512/1990 data, non-standard port
RF Antenna: hidden internal, omnidirectional
Unsure which product is best for your needs?