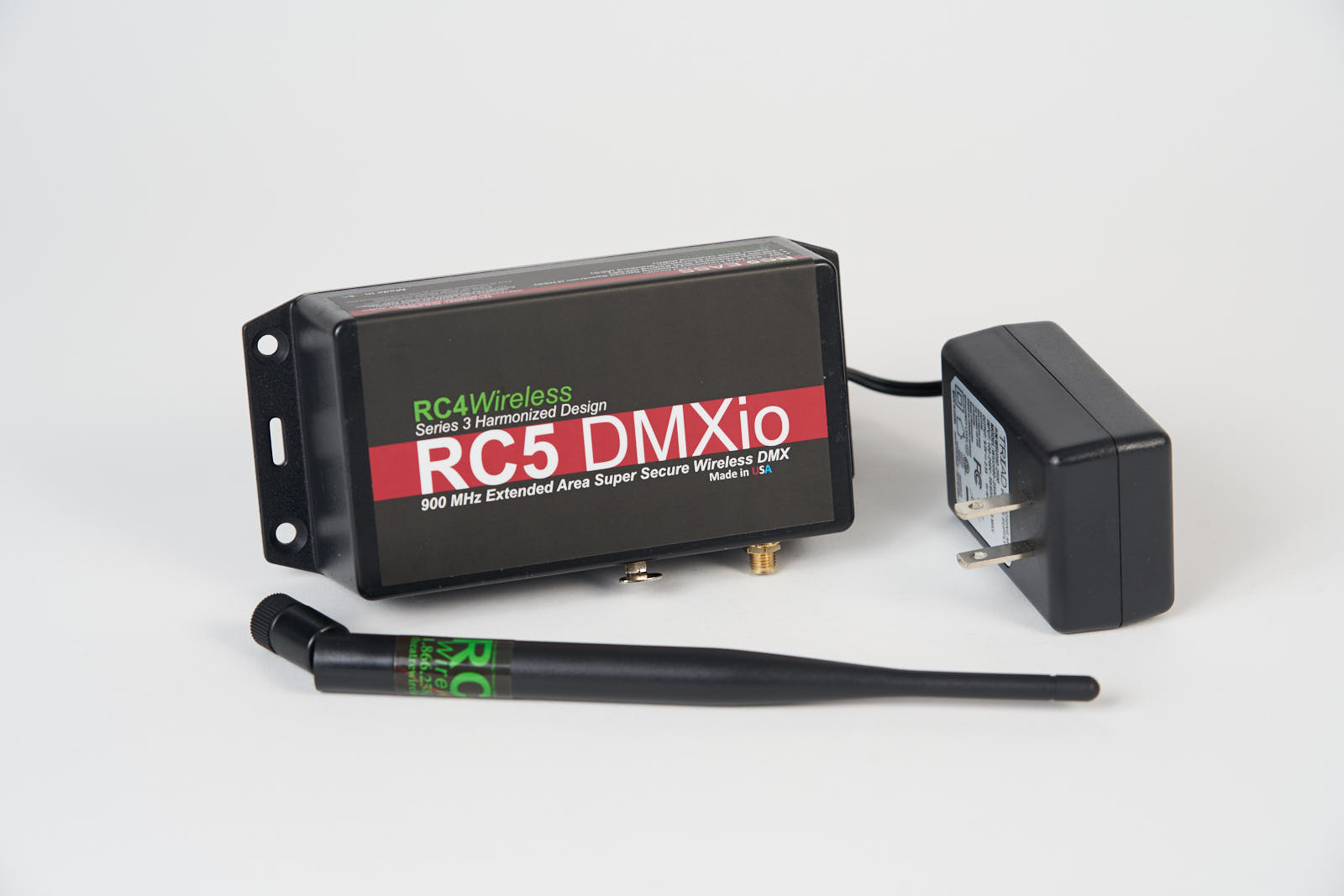 EASS — Extended Area Super Secure — works in the 900MHz spectrum, and provides theme parks, stadiums and more with the longest range DMX signal on the market. AES 256-bit encryption ensures RC5 is hacker proof.
Multi-level
Hacker-free
Versatile
Since 2007, RC4 Wireless has been working with theme parks, ski resorts, arenas, convention centers, casinos and other public areas to keep their wireless DMX systems secure and hacker free. The RC4 Wireless RC5 EASS long-range wireless DMX system provides users a multi-level, hacker-free system to keep their facilities – and their guests – safe from unexpected wireless intrusions and disruptions.'
EASS stands for "Extended Area Super Secure", and that is what the system provides. From a technical standpoint, RC5 EASS achieves unparalleled security in several distinct, important ways:
256-bit AES encryption is widely accepted as un-hackable by any means other than brute-force attack
RC4 Private System IDs are the key to enhanced security for all RC4 products including RC4Magic 2.4SX and RC4Magic-900SX, and provides a second level of security with EASS.
RC5 EASS allows user-selectable FHSS frequency-hopping channels within the 900MHz* band; this is yet another level of password-like security.
* despite being on the 900MHz band, this system does not work in sync with the RC4Magic-900SX system.
Reliable, long range wide-area coverage is paramount for this product category. RC4 Wireless has used a 3-pronged approach to deliver maximum range with EASS:
It operates in the lower

 

900MHz RF frequency range, which means wavelengths that propagate further
EASS has the highest power allowed by the FCC (1W, 30dBi), which helps signals penetrate walls and other obstructions and eliminate the need for line-of-sight installation
It uses data compression to ensure 100% of show content is transferred using the fewest number of bits per second
The original RC4 Wireless RC5 system can be found in Harrahs' casinos, where it debuted in 2007. RC5 Series 2 has provided wireless DMX across Disneyland in Anaheim, CA since 2009, and was recently refurbished to ensure years of reliable wide-area performance. In fact, Disneyland utilizes the largest contingent of RC5 units at any single site in the USA, controlling lighting on characters, kiosks, exterior architectural lighting, and much more.
In an unpredictable, hacker filled world, facilities can trust the RC4 Wireless RC5 EASS Extended Area Super Secure  to keep their large scale wireless DMX systems safe and secure.
Guaranteed.
Unsure which product is best for your needs?