Reliable, feature-filled wireless DMX and dimming for lighting, props, costumes, and scenery.
Who uses RC4 Wireless Dimming, DMX, and Motion Products?
The list is growing every day.  Our satisfied customers include small theatres, world-renowned producers, DJs, film and television technicians, high schools, colleges and universities.  Individuals and companies around the world depend on RC4 Wireless.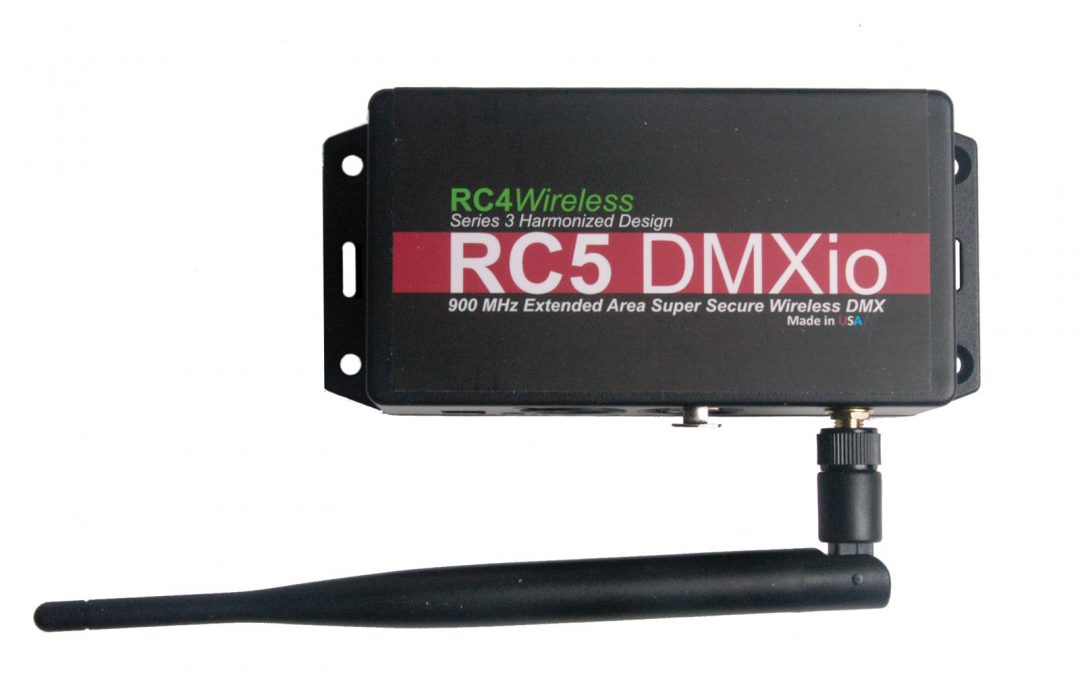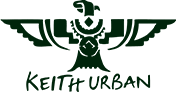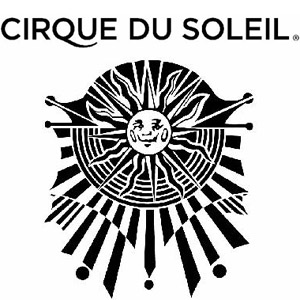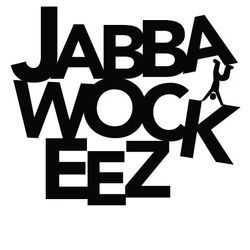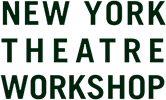 A Contemporary Theatre, Seattle, WA

Abbey Theatre, Ireland

Action Specialists, Saugus, CA

Alabama Shakespeare Festival, Montgomery, AL
Alberta Ballet, AB, Canada
Alberta Theatre Projects, AB, Canada
Alley Theatre, Houston, TX
American Players Theatre, Spring Green, WI
Arena Stage, Washington, DC
Arizona Theatre Company, Tucson, AZ

Asolo Theatre Company, Sarasota, FL

Atlantic Ballet Theatre, NB, Canada
Audio Art, Des Moines, IA
Australian Dance Theatre, Australia
AVI Staging, Cincinnati, OH
BalletMet Columbus, Columbus, OH
Banff Centre, AB, Canada
Barrymore Entertainment, ON, Canada
Baylor University, Waco, TX
BBC, UK
Bell Shakespeare Company, Australia
Belvoir St Theatre, Australia
Berkeley Repertory Theatre, Berkeley, CA
Bethel College, Mishawaka, IN
Beyond Imagination, Newburgh, NJ
Blue Man Group in numerous productions
Blue Raincoat, Ireland
Bright Spark Productions, New Zealand
Brentwood School, Los Angeles, CA
Brooklyn Academy of Music, Brooklyn, NY
Buena Vista Theatrical Group / Disney Theatrical
Busch Gardens, Tampa, FL
Cal State Fullerton, Fullerton, CA
Calgary Opera, AB, Canada
Canadian Opera Company, ON, Canada

Canberra Repertory Society, Australia

Catalina Foothills School District, Tucson, AZ
Catawba College, Salisbury, NC
Center Stage Associates, Baltimore, MD
Cheek by Jowl Theatre, England
Chemainus Theatre Festival, BC, Canada
Chicago Scenic Studios, Chicago, IL
Chicago Shakespeare Theater, Chicago, IL
Childsplay, Tempe, AZ
Cincinnati Playhouse in the Park, Cincinnati, OH
Cirque du Soleil in numerous shows worldwide
Citadel Theatre, AB, Canada
Citris College, Glendora, CA

Clearwing Productions, WI & AZ

Cleveland Play House, Cleveland, OH
Coastal Carolina University, Conway, SC

Cornerstone Church, Ames, IA

Cornish College, Seattle, WA
Cygnet Theatre, San Diego, CA
D' Entertainment Group, East Peoria, IL
Del Mar College, Corpus Christi, TX
Denver Center for the Performing Arts, Denver, CO
DePaul University, Chicago, IL
Disney Theatrical Productions, New York, NY
Disneyland, Anaheim, CA
DIVERSION Y EVENTOS ESPECTACULARES, Mexico
Dutch Apple Dinner Theatre, Lancaster, PA
East Valley Bible Church, Phoenix, AZ
English National Opera, UK
Enlighted Designs Inc., Encinitas, CA
Epic Lighting LLC, Hawaii
Equus, on Broadway, NYC
Everything But Cameras, Rockville, MD

F&D Scene Changes, AB, Canada

Feller Precision, Tappan, NY
Finnish National Opera, Finland
First Stage Children's Theater, Milwaukee, WI

Florida Grand Opera, Miami, FL

Florida Stage, Manalapan, FL
Fords Theatre, Washington, DC

Gaylord Entertainment, Grapevine, TX

Geva Theatre Center, Rochester, NY
Glendale Centre Theatre, Glendale, CA
Goodman Theater, Chicago, IL
Grand Theatre, ON, Canada

Grant MacEwen University, AB, Canada
Grey's Anatomy, Los Angeles, CA 
Guthrie Theater, Minneapolis, MN
Hale Theatre – Arizona, Gilbert, AZ
Hall Associates Flying Effects, DeKalb, IL

Harrah's St. Louis, Maryland Heights, MO

Hartford Stage Company, Hartford, CT
Heritage Repertory Theatre, Charlottesville, VA
HIT Entertainment, Carrollton, TX
Hong Kong Repertory Theatre, Hong Kong
Hong Kong Dance Co. Ltd., Hong Kong
Houston Grand Opera, Houston, TX
Hyde Power Systems, Tappan, NY
Illumination Fireworks LLC, Carrollton, TX
Imperial Theatre, NB, Canada
Indiana Repertory Theatre, Indianapolis, IN
Indiana University Opera Theater, Bloomington, IN
Intelligent Lighting Creations, Arlington Heights, IL
Intelligent Lighting Services, Austin, TX
INTIMAN Theater, Seattle, WA
Ironworks Productions, Manhattan Beach, CA
James River Church, Ozark, MO

Just for Laughs, Montreal, Canada

Kansas City Repertory Theatre, Kansas City, MO
Kilden Teater og Konserthus for Sørlandet, Norway
Keers Film LLC, Studio City, CA
Ken Wagner Design, CA
Kneehigh Theatre Trust Ltd., UK
LA Prep Inc., Signal Hill, CA

LANTISS – Université Laval, QC, Canada

Lichtpunt Theatertechniek, The Netherlands

Light House Limited, Japan

Lincoln Center, New York, NY

Lincoln County R-III Schools, Troy, MO

Livent Inc., Toronto & New York

Long Wharf Theater, New Haven, CT

Lumenscapes, Santa Fe, NM

Lyric Opera of Chicago, IL, Chicago

Magical Cruise Company Limited, UK
Manitoba Theatre Centre, MB, Canada

McGuire Scenic, Indianapolis, IN

McKendree University, Lebanon, IL
Memorial University, NL, Canada

Miami University, Oxford, OH

Michael Riotto Design, Astoria, NY
Milwaukee Repertory Theater, Milwaukee, WI
Mirvish Productions, ON, Canada
MIT, Cambridge, MA
Momentum Christian Church, Cleveland, OH
Music Box Company / Phantom of the Opera Tour
National Arts Centre, ON, Canada
National Ballet of Canada
National Theatre of Scotland
National Theatre Prague
Neptune Theatre, NS, Canada
Netflix Productions LLC, Los Angeles, CA
New England Youth Theatre, Brattleboro, VT
New Vic Theatre, UK
New York Theatre Workshop, New York, NY
North Carolina School of the Arts, Winston-Salem, NC
Northwestern University, Evanston, IL

Ohio Northern University, Ada, OH

Ohlone College, Fremont, CA
Old Trout Puppet Workshop, AB, Canada
Old Vic Theatre, London, UK

Opera Australia, Australia

Opera Columbus, Columbus, OH
Opera Theatre of St. Louis, St. Louis, MO

Otterbein College, Westerville, OH

Ouachita Baptist University, Arkadelphia, AR
Panavid Inc., Pompton, NJ
Paramount Pictures, Hollywood, CA

Patch Theatre Company, Australia

PCPA Theatrefest, Santa Maria, CA
Peep Show Las Vegas, Las Vegas, NV

Pensacola Christian College, Pensacola, FL

Personal Creations, Inc., Culver City, CA
Philadelphia Theatre Company, Philadelphia, PA
Pioneer Theatre Co., Salt Lake City, UT
Pitlochry Festival Theatre, Scotland
Project Ssshh, ON, Canada

Purdue University, West Lafayette, IN
Queensland Ballet, Australia
Queensland Theatre Company, Australia

Repertory Theatre of St. Louis, Saint Louis, MO

Reservoir High School, Fulton, MD
Riksteatret, Norway
Rochester College, Rochester, MN
Rockwood School District, Eureka, MO
Roundabout Theatre Company, New York, NY
Royal Winnipeg Ballet, MB, Canada
San Francisco Ballet Association, San Francisco, CA
San Francisco Opera, San Francisco, CA
San Jose Repertory Theatre, San Jose, CA
Santa Barbara City College, Santa Barbara, CA
Santa Fe Opera, Santa Fe, NM
Seattle Children's Theatre, Seattle, WA
Seattle Repertory Theater, Seattle, WA
Seaworld Orlando, Orlando, FL
Shanghai American School, China
Shaw Festival, ON, Canada
Shoo Shoo Baby, England
Sight & Sound Ministries, Inc., Strasburg, PA
Signature Theatre Company, New York, NY
Signature Theatre, Arlington, VA
Simon Fraser University, BC, Canada

Soulpepper Theatre Company, ON, Canada

Sparks Theatrical Hire, UK
St. Edwards University, Austin, TX
Stage Holding, Spain
Stages Theatre Company, Hopkins, MN
Stanford University, Stanford, CA
Stratford Shakespeare Festival, ON, Canada
Studio Players, Inc., Lexington, KY
Surrogate Productions, Woburn, MA
Sydney Dance Company, Australia
Sydney Theatre Company, Australia
Taipei National University of the Arts, Taiwan
Texas Wesleyan University, Fort Worth, TX
The Ark, Dublin, Ireland
The Belfry Theatre, BC, Canada
The Canadian Stage Company, ON, Canada
The Children's Theatre Company, Minneapolis, MN
The Globe Theatre, SK, Canada
The Juilliard School, New York, NY
The Lost Colony, Manteo, NC
The Madison Square Garden Company, NY, NY
The Old Globe Theatre, San Diego, CA

The Roxy Theatre, AB, Canada

The Walt Disney Company (Australia) Pty

Theater in the Round, Minneapolis, MN

Theatre Calgary, AB, Canada

Theatre Memphis, Memphis, TN

Theatre Royal Bath, UK
Theatre Royal Haymarket, UK
TMV ENGENHARIA E CONSTRUÇÕES LTDA, Brazil

University of Arkansas, Fayetteville, AR

University of British Columbia, BC, Canada
University of Delaware, Newark, DE
University of Lethbridge, AB, Canada
University of Maryland, Baltimore, MD

University of Memphis, Memphis, TN

University of Missouri – St. Louis, MO
University of Northern Iowa Theatre, Cedar Falls, IA
University of Texas at Austin, Austin, TX
University of Wisconsin – Madison, WI
USMP Studios, Los Angeles, CA
Utah Shakespearean Festival, Cedar City, UT
Van Adams Technologies, Brooklyn, NY
Vancouver Opera, BC, Canada
Viterbo University, La Crosse, WI
Wakka Wakka Productions, Norway
Walt Disney Imagineering, Glendale, CA
Walt Disney World, Lake Buena Vista, FL
Warner Bros Studios, Burbank, CA
Warwick School, UK
Water of Life Community Church, Fontana, CA

Westside Family Church, Lenexa, KS

Williams College, Williamstown, MA

Wilton's Music Hall, London
Woolly Mammoth Theatre Company, Washington, DC
Youichi Hishinuma, Japan