Find the products you need for all of your projects. Use the search feature with keyword or use our Product Guide if you are not sure which product to choose.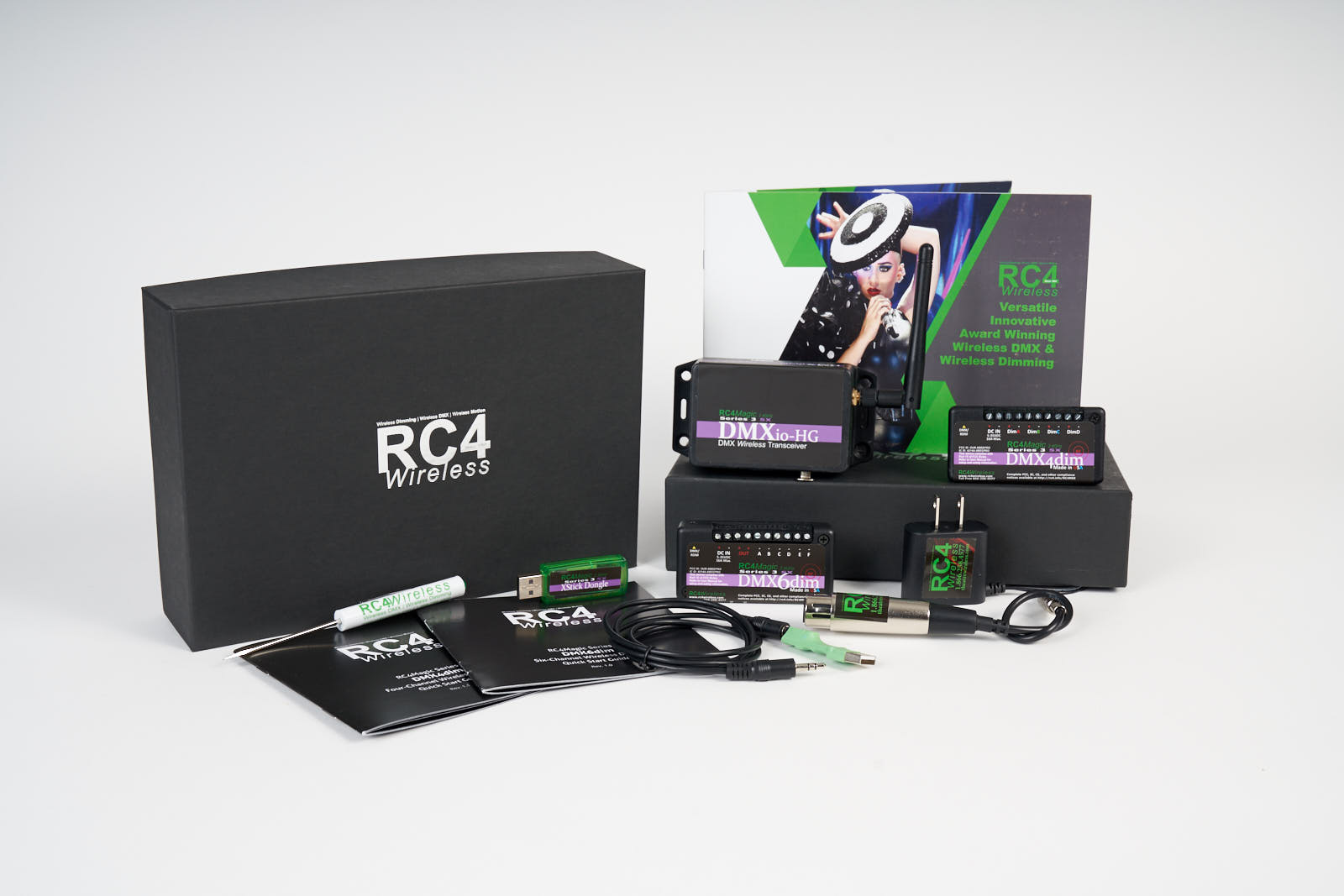 RC4Magic Series 3 Wireless Dimming (2.4GHz)
The defacto standard for wireless dimming and DMX in theatre, opera, and ballet.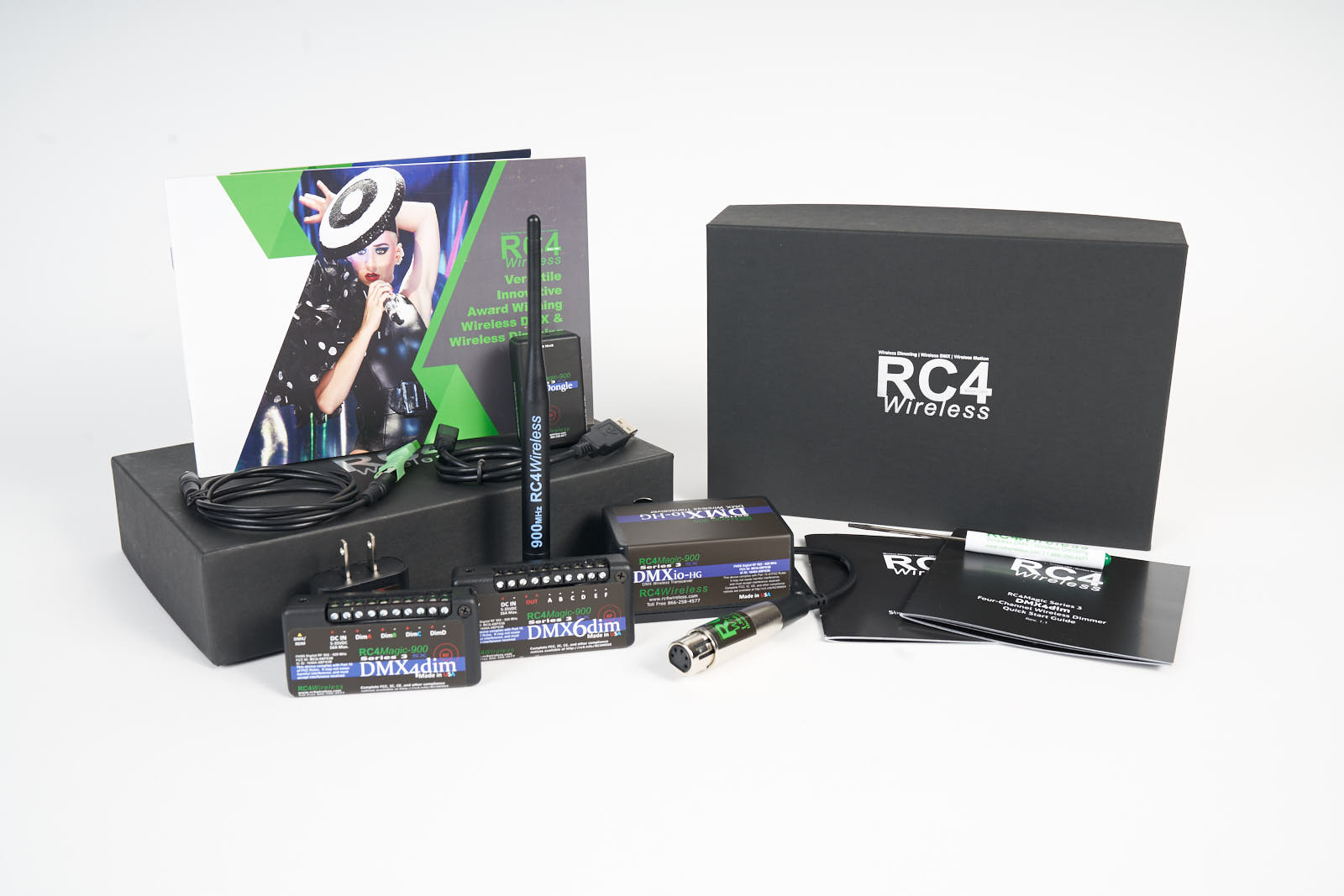 RC4Magic-900SX Wireless Dimming (900MHz)
Recommended for interference-free operation in USA, Canada, Brazil, Australia, and New Zealand.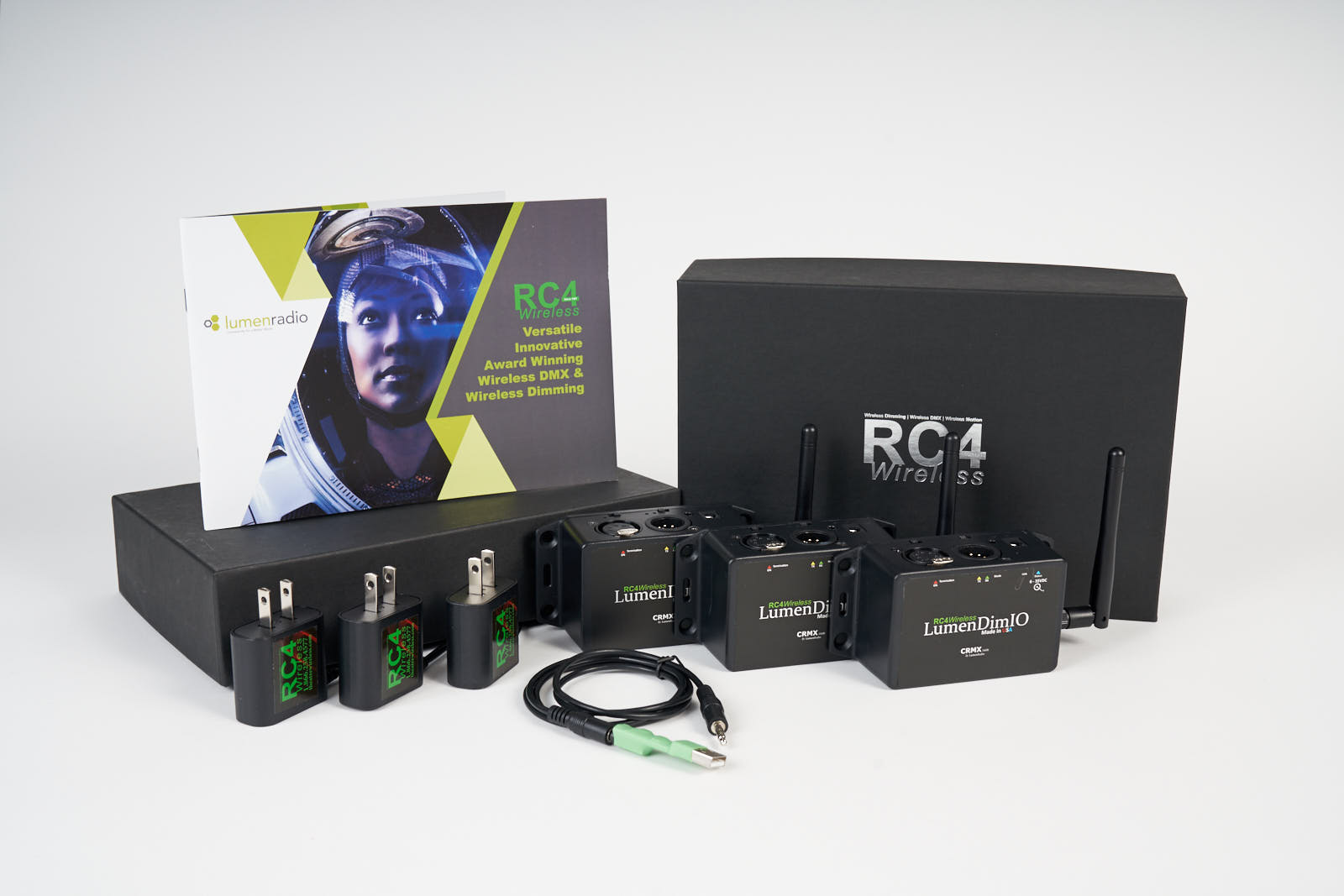 RC4 LumenDim for LumenRadio CRMX
Wirelessly dim LEDs, lamps, costumes, props and more using RC4 LumenDim with genuine LumenRadio CRMX inside.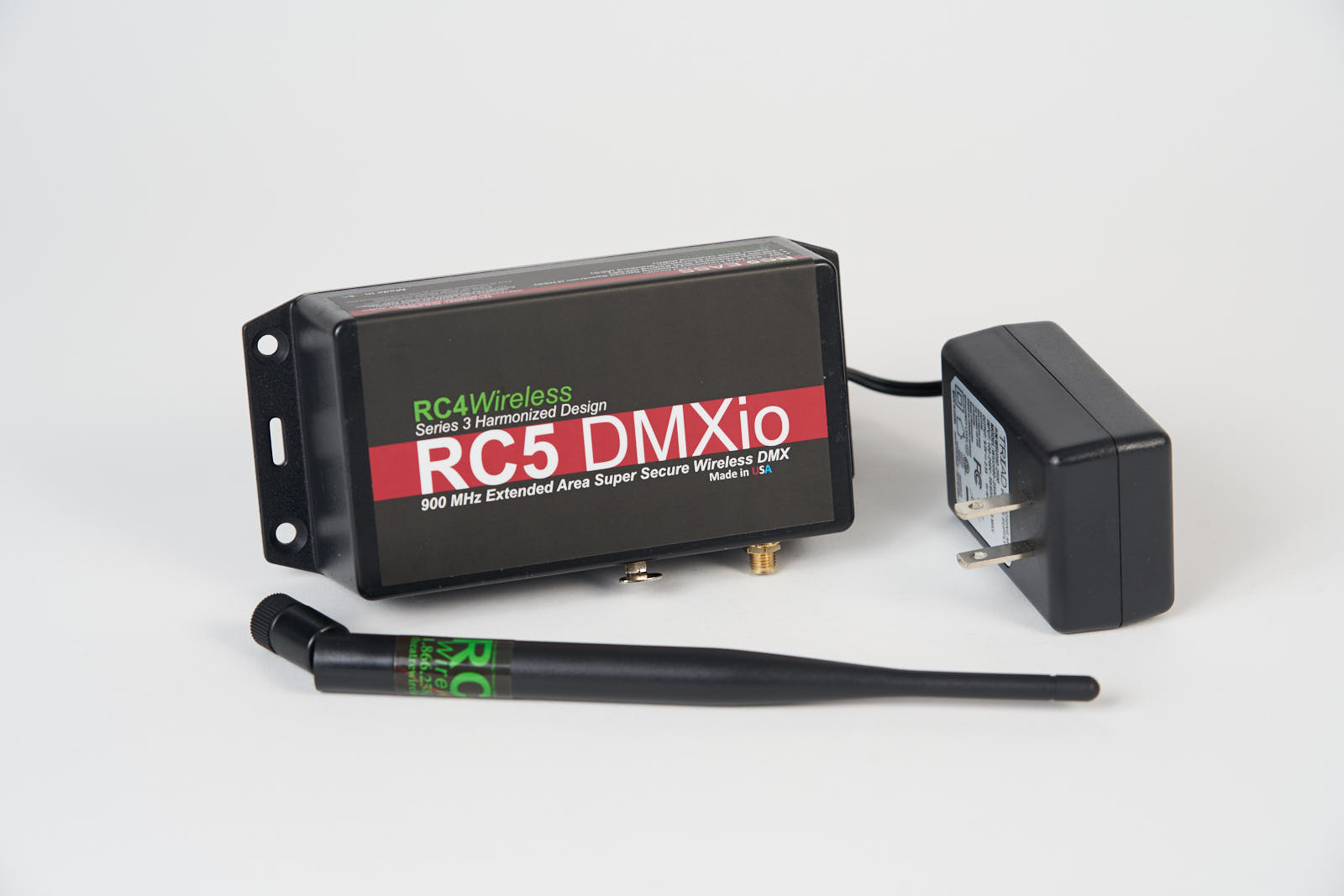 RC5-EASS Extended Area Wireless
RC5-EASS works in the 900MHz spectrum, and provides the longest range DMX signal on the market.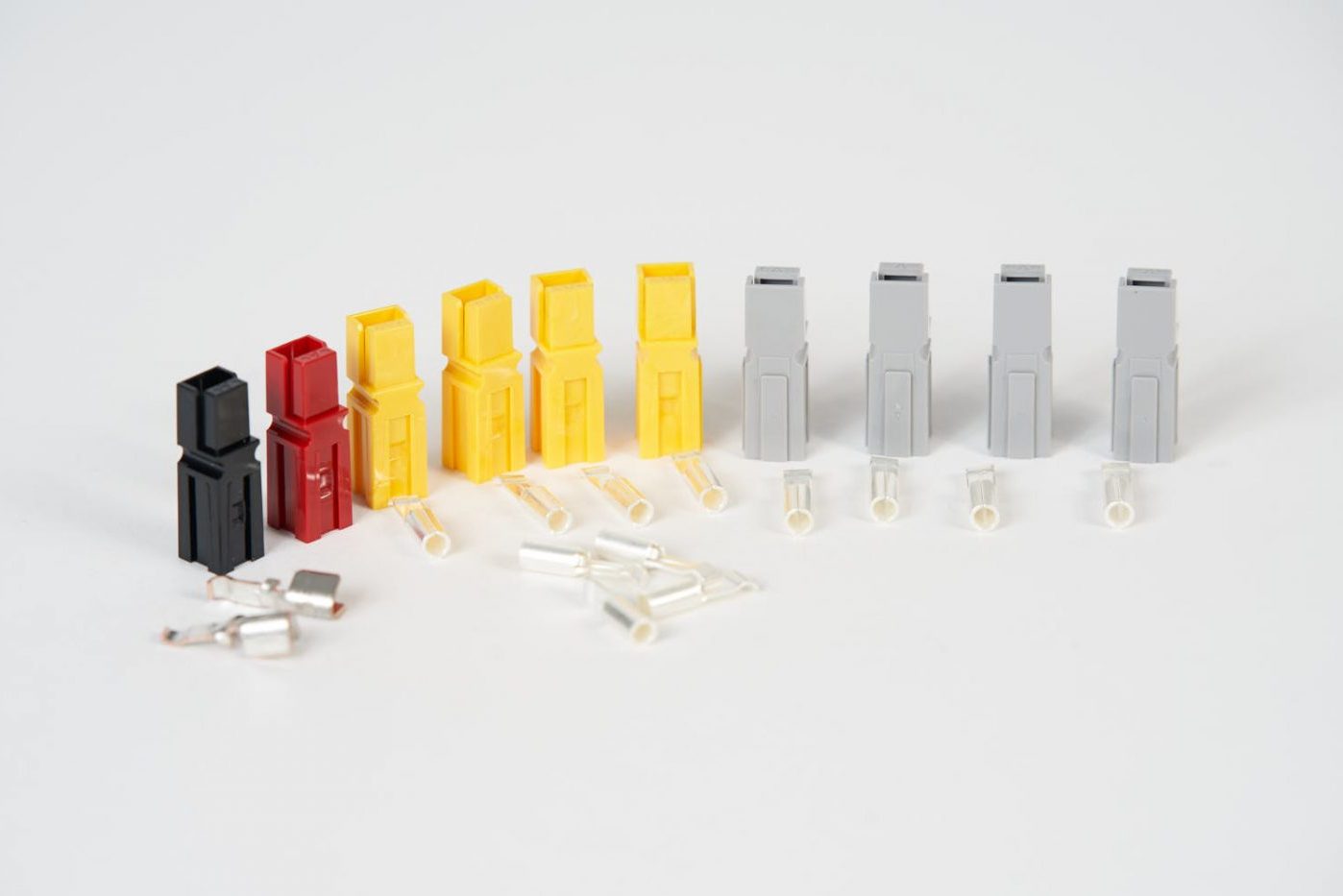 Accessories
Reliable, feature-filled wireless DMX and dimming for lighting, props, costumes, and scenery.
The easiest and most cost effective way to start your wireless DMX adventure is through one of many RC4 starter kits. There's a perfect kit for every project!
RC4Magic rentals are easy!
Unsure which product is best for your needs?